Sunday, August 24, 2008
Sunday, August 10, 2008
REBORN
Watch out for Jen's coffee table book entitled Reborn at all Power Books and Fully Booked outlets nationwide. Tentative date of release is either October or November.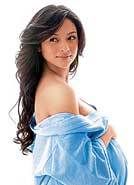 posted by macie @ 1:16 PM 16 comments

Contributors
Sections
Links
Message Boards
Previous Posts
Archives
Guestbook
Tag Board
For any questions or concerns, email us at jen.onliners@gmail.com.